"The Greatest Generation"

Leonard C. Garlitz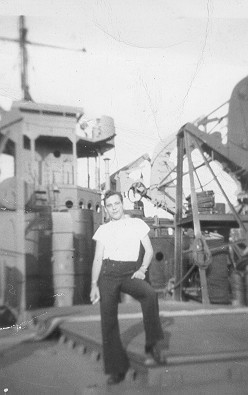 D Day Normandy Invasion
U.S. Navy LST 517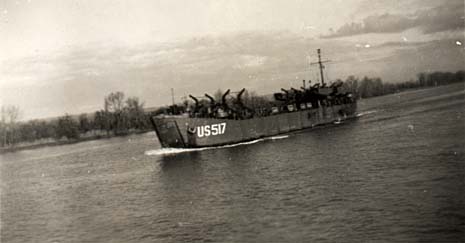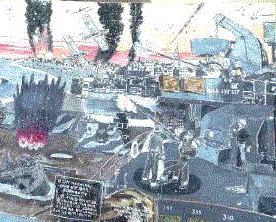 Amateur Artist and 517 Crewman William Rush's depiction of the 517's 24 hours at Normandy Beach
The painting depicts what was a common experience for the LSTs on the Normandy beaches where tidal drops of 20 feet or more left craft high and dry, according to Karin Houbold, assistant curator of the U.S. Naval Historical Center in Washington.
"The LSTs would beach themselves, disgorge troops and equipment and then were stuck there as the tide dropped," Houbold said. "They loaded up with casualties and prisoners and waited for the tide to come back in. But, in the meantime, they were sitting ducks."
Tuesday, June 6, 1944
Enroute from Southern England via straits of Dover to area "Juno," with ships of Force "L," in convoy position 7, ship darkened. USS LST 517 was in position 1. At 1800 hours dropped anchor at Coursuelles, France. At 2200 hours wounded soldiers were brought aboard.
For a full account of this phase of the D-Day Invasion from a reporter who transporter into France on the LST 517.
LST - 517 was laid down on 10 September 1943 at Seneca, Ill., by the Chicago Bridge & Iron Co.; launched on 15 January 1944; sponsored by Miss Onita Watland Walker; and commissioned on 7 February 1944. During World War II, LST-517 was assigned to the European theater and participated in the invasion of Normandy in June 1944. Upon her return to the United States, she was decommissioned on 21 December 1945 and struck from the Navy list on 21 January 1946. On January 1947, the ship was transferred to the Maritime Administration for disposal. LST-517 received one battle star for World War II service. (See the inside story of an LST)
Read article on life of LST 517 from launch to dry dock.
Leonard received the Purple Heart.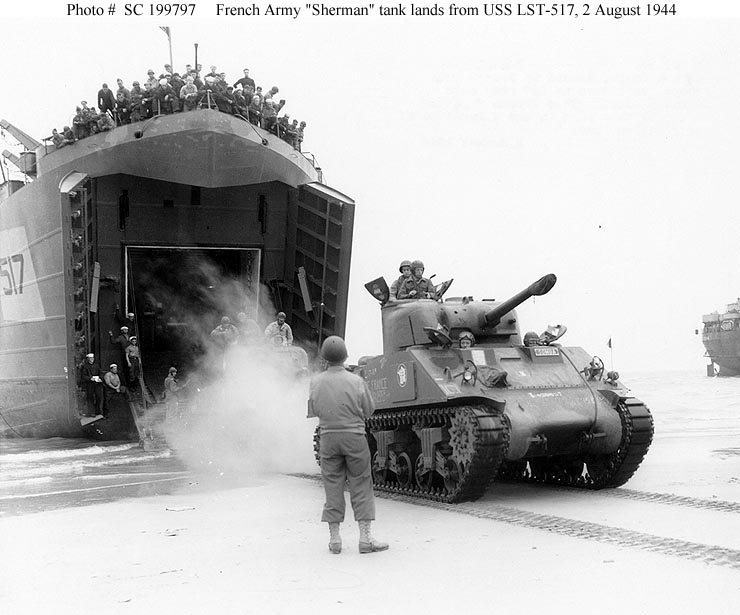 Click for Additional Photos from LST 517
Return to Leonard C. Garlitz
Return to The Greatest Generation